03/29/2019 - mateco helps the endangered martin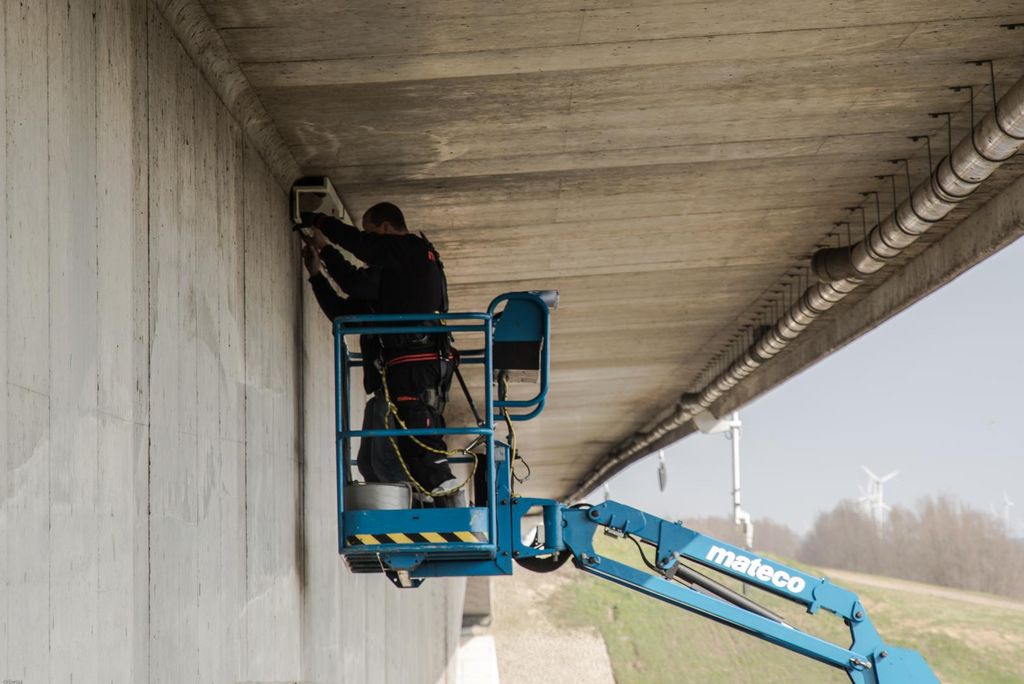 To help the endangered martin, the "Vogelwerkgroep Het Gooi en Omstreken" together with mateco installed several nesting boxes this afternoon, on a very special location: below the bridge of the A27.
It was a nice idea, but the execution was a bit more complicated, since the bottom of Dutch bridges are not that easy to reach. The group did not accept that; "every problem is meant to be solved." That is how they ended up at mateco.
After visiting several locations and figuring out how to cross a nature reserve with a working platform without disrupting the animals, this tuesday we used a S45-Trax to complete the job.
mateco wants to contribute to a improved environment, so thats why we funded a big part of this project. We also deployed a Kioto 4x4 buggy to transfer all the equipment.
To operate the working platform we also deployed a technical assistant and a crane driver.
All of that attracted a lot of attention of the media and several environmental organisations.
Let's hope that the birds are just as happy.