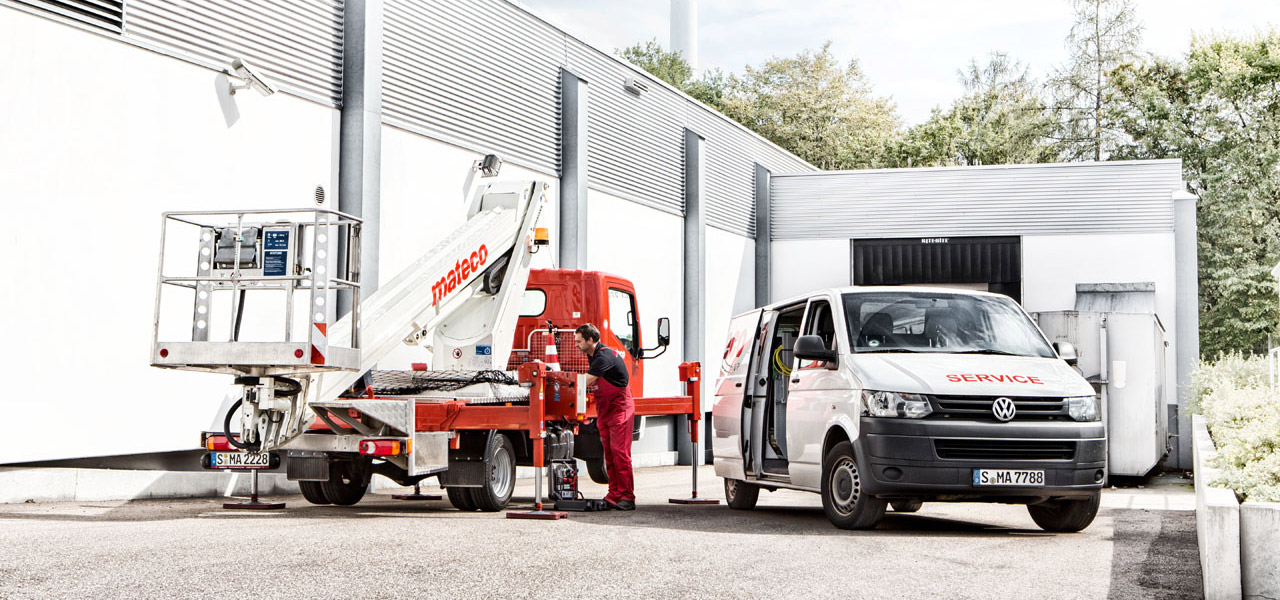 General info training center
The ARBO law regulates that an employer is responsible for an appropriate professional training of his employees. According to the law, an aerial work platform operator must be at least 18 years of age and must have had an operator training.
However, the safe operation of an aerial work platform requires more than just the operation of the buttons on the lower or upper control panel. To ensure the safety of the operator and all people and objects in the immediate surroundings, a solid basic knowledge of the functioning of the machine and a practical training according to (inter)nationally recognized standards are needed.
In addition, more and more employers demand that only people with an approved and completed training course may operate an aerial work platform, forklift truck or telehandler on their construction or worksite.
As an officially recognized IPAF and BMWT Training Centre, mateco offers training courses for the following categories:
Stabilised aerial work platforms (cat. 1A and 1B)
Self-propelled scissor lifts (cat.3A)
Self-propelled (articulating) telescopic boom lifts (cat. 3B)
These training courses are given at our mateco offices in the Netherlands.
If there are sufficient participants, an in-company course is possible as well. For the training courses we have practice areas where participants can train their skills. These practice areas consist of various tracks and realistic practice materials.
The one-day training courses are composed of a theoretical part (in the morning) and a practical part (in the afternoon). Both are concluded with an exam.
mateco's training programs for the operation of aerial work platforms, IPAF and BMWT, were developed in close cooperation with professionals from the aerial work platform industry and are certified based on the minimum standard requirements as mentioned in Arbo decree 7.17c.
The training courses are regularly audited on a correct implementation of the training standards.
For more information or an offer for the above-mentioned training courses, please e-mail us at opleidingen@mateco.nl. We will send you a reply as soon as possible.